Where to Eat in Manchester
Where to Eat in Manchester?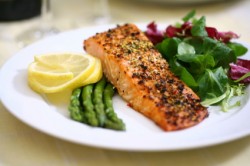 Manchester has a fantastic range of places to eat out at, from high end restaurants, to small kebab houses. There really is something for everyone. Whether it's a laid back lunch or a full on formal dinner you're after, Manchester has it.
There are a vast amount of pavement side cafés and bars that serve food all day, perfect for a tasty breakfast, lunch or dinner! Manchester boasts an ample range of ethnic backgrounds, meaning there are all sorts of different foods from all over the world that are available throughout each day. There are food places to suit every price range, meaning there is something out there for absolutely everyone. There are a great range of cuisines available from shops across Manchester. The famous 'Curry Mile' is an attraction amongst others in Manchester, and brings in around fifteen to twenty thousand hungry diners every week. Manchester's Chinatown is the largest in the United Kingdom and well renowned to be a fabulous place to go and grab something to eat! Manchester's food and dining industry has boomed and has meant that it has more entries to the Good Food Guide than any other city behind London.
Most cafes and pubs serving food also serve drinks daily, meaning you can pop in any time you want, for a tasty lunch or a social drink. There are places all over the city, but Deansgate Locks and the Northern Quarter are highly recommended by both locals and visitors for its wealth of bars and restaurants, as well as the modern theme it displays.
There are cafes, bars, restaurants and pubs dotted everywhere through Manchester, meaning your never left short of a bite to eat or a quick drink while in the city.
If you own or run a Restaurant, Cafe, Pub or Bar in Manchester, please add your business listing for free to Good Business Directory Manchester!